Okay, I'll 'fess up to that terrible pun, as pictured below I am working with one of Alain's favorite Shun knives, and I am being careful, as I heard the sharpener running the day before. He keeps his knives in good order, and we popped for the sharpener with settings for both European and Japanese knives. I love this long parer for cutting up ingredients for our morning soup...
Here I am fussing over one of my favorite things to include...little daikon flowers.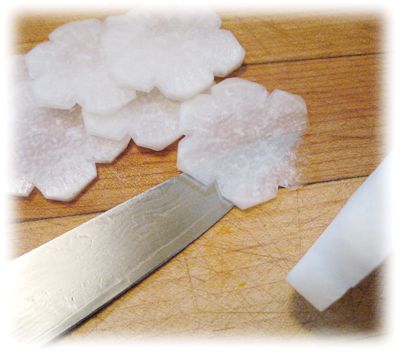 Into the pot! There's already carrots and onion in there, everything simmering and waiting for the miso to put in an appearance. This little All-Clad pot is one of my favorites, and always does soup duty in the morning. If we want something hearty, I'll tuck a couple of vegetable dumplings in there and let them cook slowly....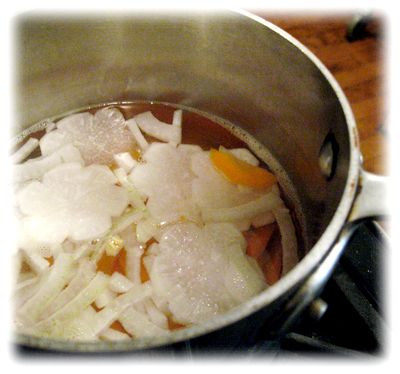 The secret ingredient. Organic kuzu. Absolutely the best root starch for thickening, and used medicinally in the orient as well. We've totally stopped using other thickeners and always reach for this. Just dissolve it in cold water, and add to the simmering pot, and you'll get...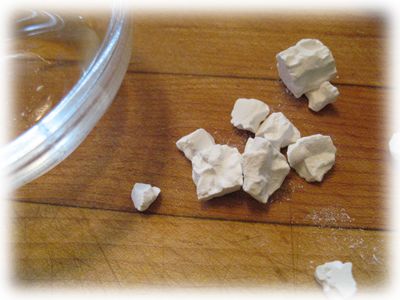 This lovely bowl full of goodness, thick and rich, with the little daikon flowers floating next to your dumpling, and the pale green of some scallions as a garnish. Breakfast, anyone?