Some of my favorite forties trims and notions that have been collecting in a basket in my studio. I don't know what I will do with them, or if we will be parted, but they are so sweet... Creamy yellow organza is trimmed in crisp black, some of it sporting a ruffled edge. The buttons came from another source, but look as though they were made for each other. From another friend, the pale organza piping at the bottom of the picture...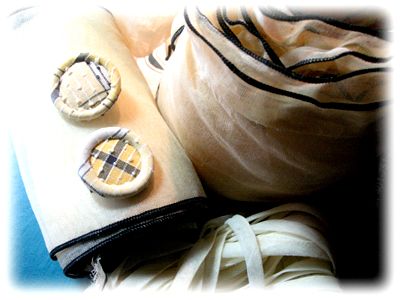 Here's a shot of the rest of the little covered buttons. Aren't they to die for? I love the old rayon dress prints, and the fact that they are double covered makes them doubly wonderful...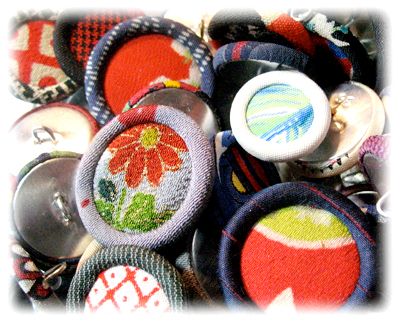 Last but not least, some adorable vintage yo-yos, also in old rayon dress prints. I couldn't resist pairing these with some more of that wonderful organza piping from my friend Dawn, this time in a delectable sea foam green...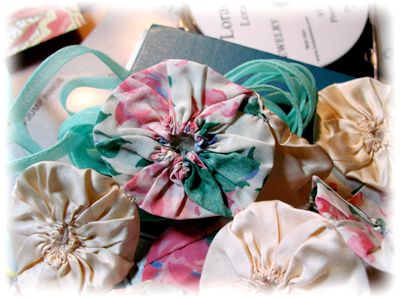 Enjoy!