Nathalie and I are both lovers of the local cafe's cucumber lemonade, and
we'd been wanting to try putting a cocktail spin on it for some time. Alain was making a quick trip to the grocery store, so I added a couple of ingredients to his list, and he also came in bearing fresh lemons from our tree. The crisper yielded one large cucumber, and one small Egyptian cuke willing to sacrifice themselves for the cause. Here's what transpired: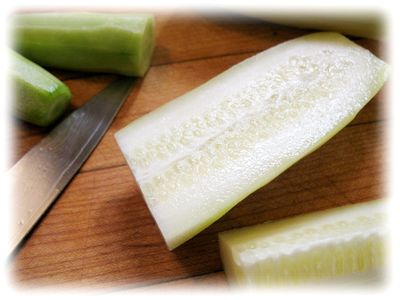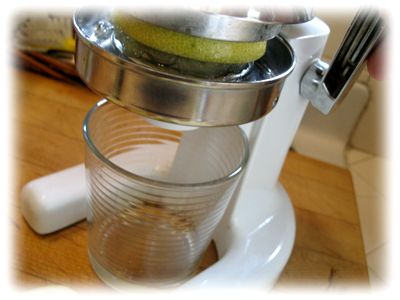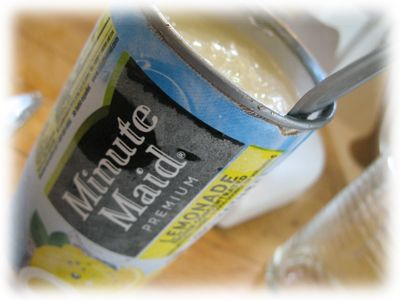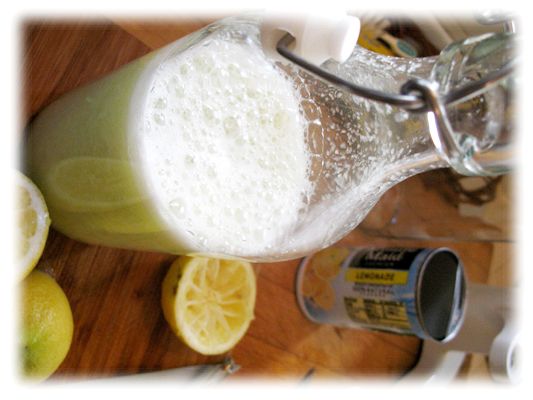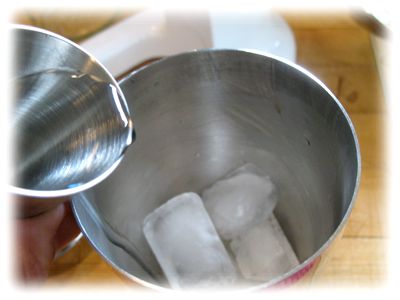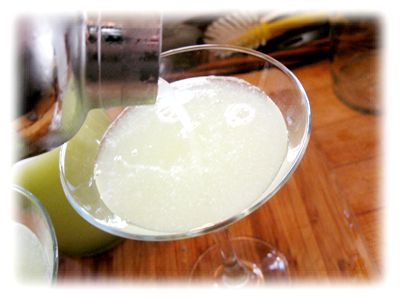 It was blissfully simple, and infused with the cooling flavor of the cucumbers, the tang of fresh lemon, all bound with a few spoonfuls of lemonade concentrate and a jigger of vodka. I used a cup or so of filtered water with the concentrate and let the blender do the rest. Vodka over ice in the shaker, add the lemonade, and shake things up. Garnish with spiral cut cucumber or mint.
Note: We drank ours frothy, but if you wanted a more traditional, clarified martini, sieve it using a coffee filter or cheesecloth...