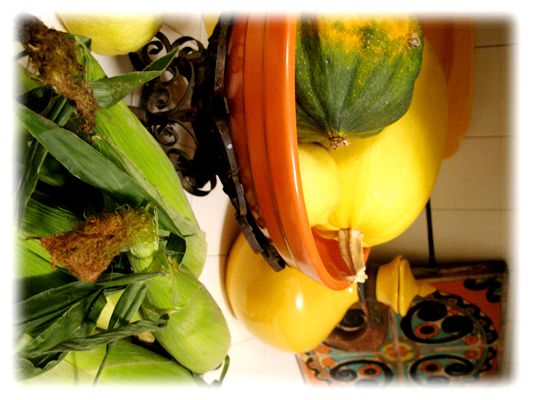 Let's see, what have I been up to? Well, a lot of homebody-ing, enjoying the mild weather we've been having (knock on wood it continues), and enjoying the season's bounty. Alain came home with a stack of fresh corn that we ate up steamed, with butter, salt and lime juice all over it. One of the best things on earth, in my book...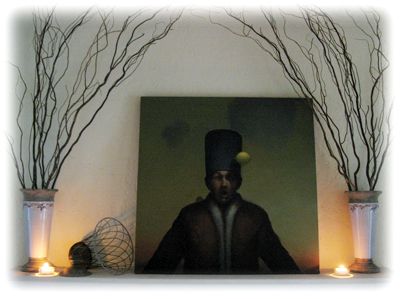 A little decorating, moving some willow up onto the mantle and adding my new objet, a rusted urn my sister in law gave me from her garden bench. The lemon catcher seems to like the new additions...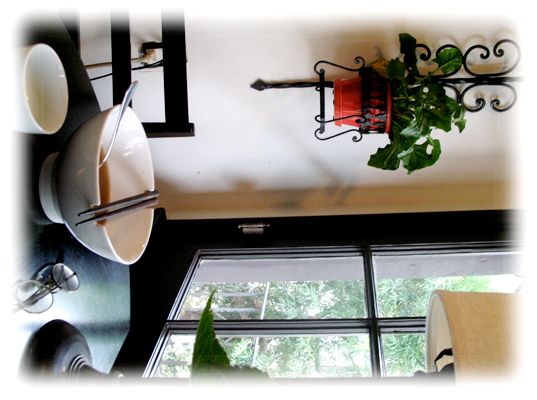 Trying to enjoy the little corners and spaces of my home more, like our little breakfast room. These were spaces that were de rigeur in the homes of the twenties, a little room off the kitchen, usually with a window facing east to catch the morning sun.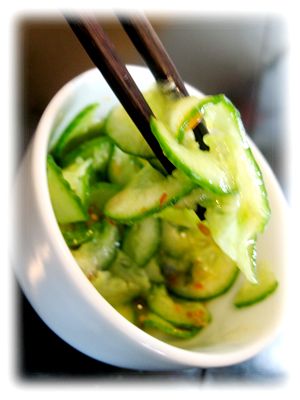 A new addiction for breakfast. This usually has carrot and daikon in it, but we only had cucumbers that morning, but still delicious. I could eat this every day...just rice vinegar and a splash of Thai sweet chili sauce. Seriously good.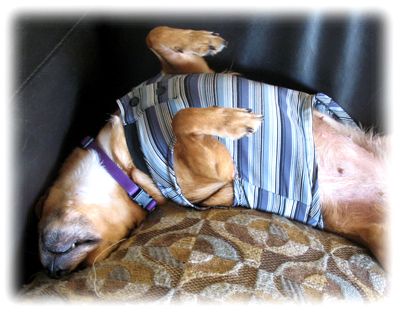 The dogs have been weathering the heat all right, opting to flop on pillows and the coolness of the leather sofa in the den. Here's Noodge, completely unconscious in an afternoon nap...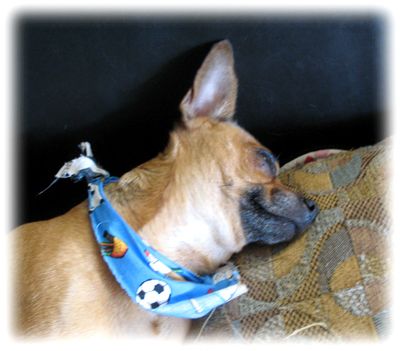 And Tini (slightly more ladylike) right next to her...
I'll try and post what chef Jamar has been up to in the kitchen soon...