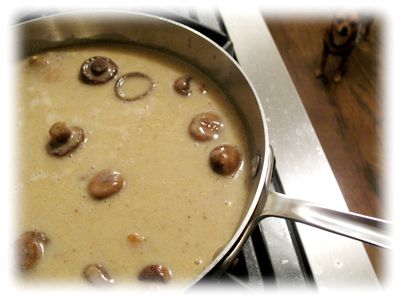 Mister made up for lost time by cooking up some wonderful meals last week. He'd been locked in on a large project and working on his web site, and decided to take a little break from the digital, and switch on the culinary vibe with a dish from his home country, Belgium. Lapin au sauce moutarde, or as we like to call it, rabbit in white wine mustard sauce. In one word, heaven.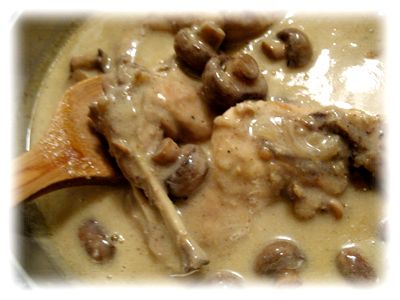 There is cream involved, grainy mustard, wine, and little rabbit legs, seared and braised to perfection. Mushrooms bob in the silky sauce, waiting for their moment in the spotlight. I got caught sneaking one out early and was scolded...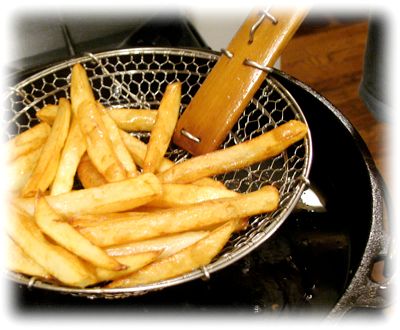 Perfectly cooked frites to accompany this dish, cooked in the massive cast iron dutch oven I dragged around the flea market last year. It is now seasoned to perfection and does duty on big jobs like this. We hailed a neighbor walking by our open window and they came in for a plate with us! Totally what I love about our neighborhood....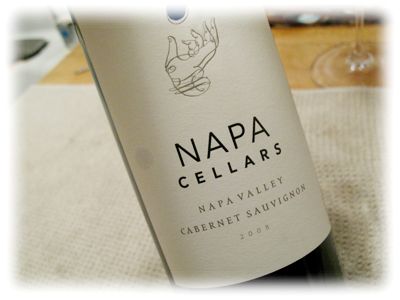 This was a really decent bottle of wine. Track it down if you can and take it for a spin.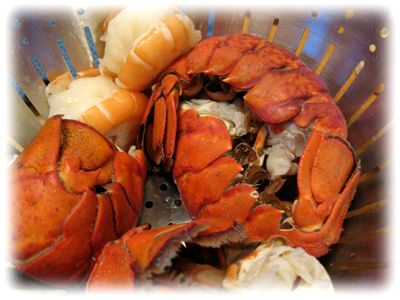 Prior to the lapin,we discovered small lobster tails on sale, and paired them with some shrimp for a rare treat, lobster risotto...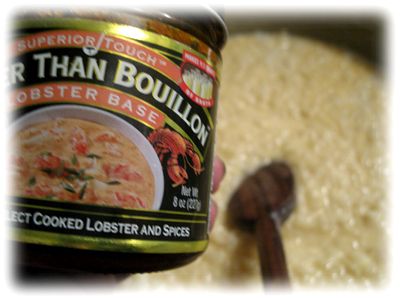 Secret ingredient alert: If you've never tried the Better Than Bouillon products, here's a heads up. You won't likely find the lobster base in your local store, but order it online. It's heaven in a jar. They make lots of great products, but this is a must have for seafood risottos and such. It has all the wonderful aspects and nuances of a good seafood stock, plus spices. Check out the result: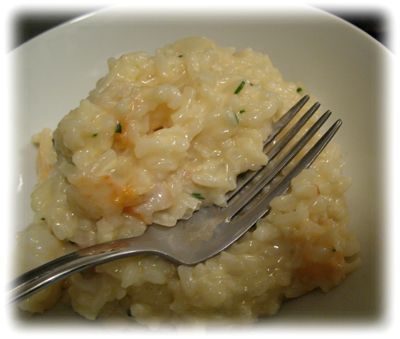 YUM! Lovely translucent grains of risotto, with chunks of rosy shrimp and lobster tucked in there, and fresh herbs from our kitchen garden snipped in there. Life was very, very good last week....