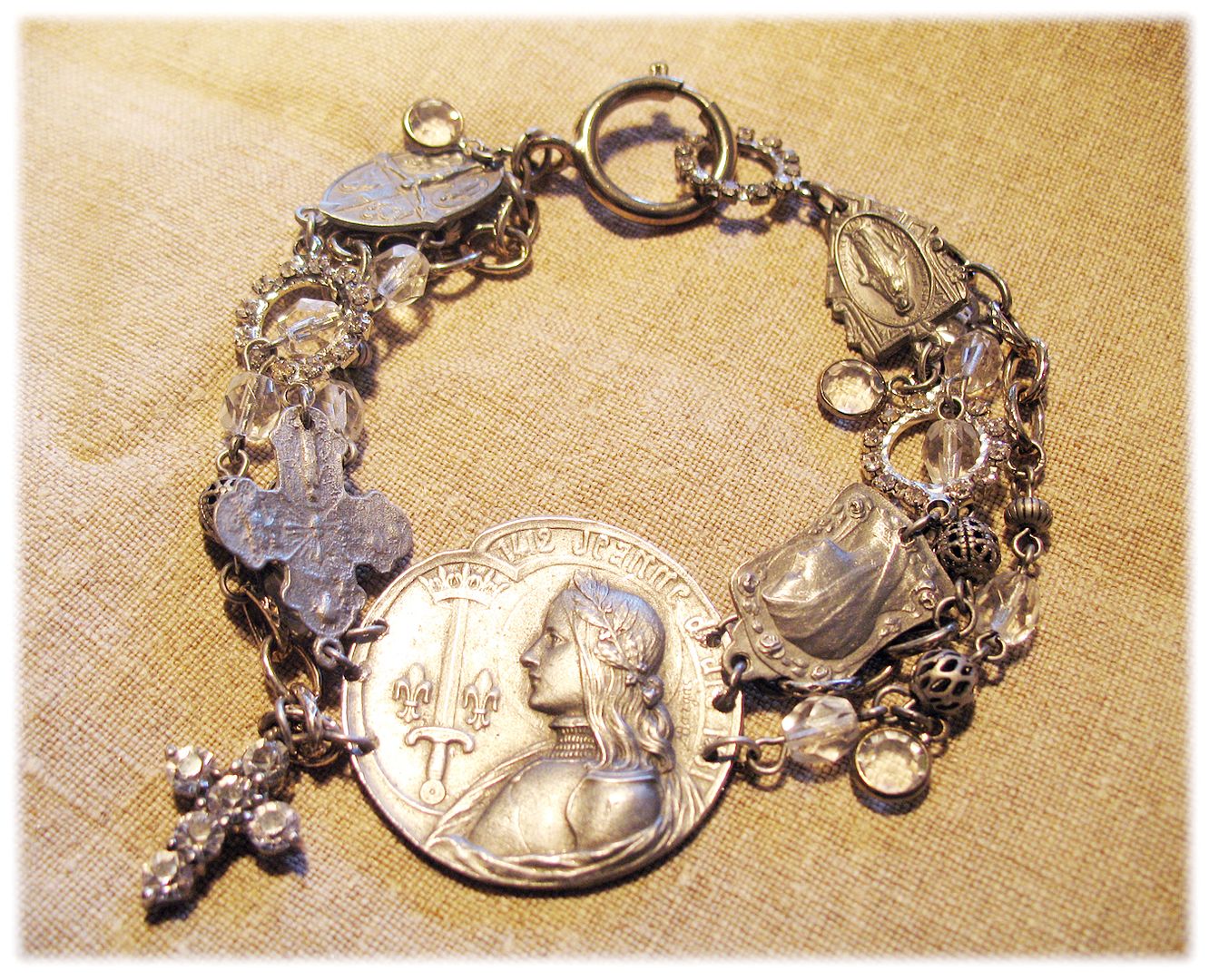 I had a heck of a time getting started on my kits this year for Tinsel and Treasures, finding it somehow hard to switch gears and put on my packaging cap this time. I guess I was dreading having to resize all my artwork and graphics to fit the new box that replaced my old trusty one. I did manage to step up to the plate, though, and started working with some of our Antiquities castings to create the bracelet shown above. There's also vintage swarovski drops and the coolest rhinestone circlet connectors. One strand on each side of the bracelet feeds through the center of those connectors.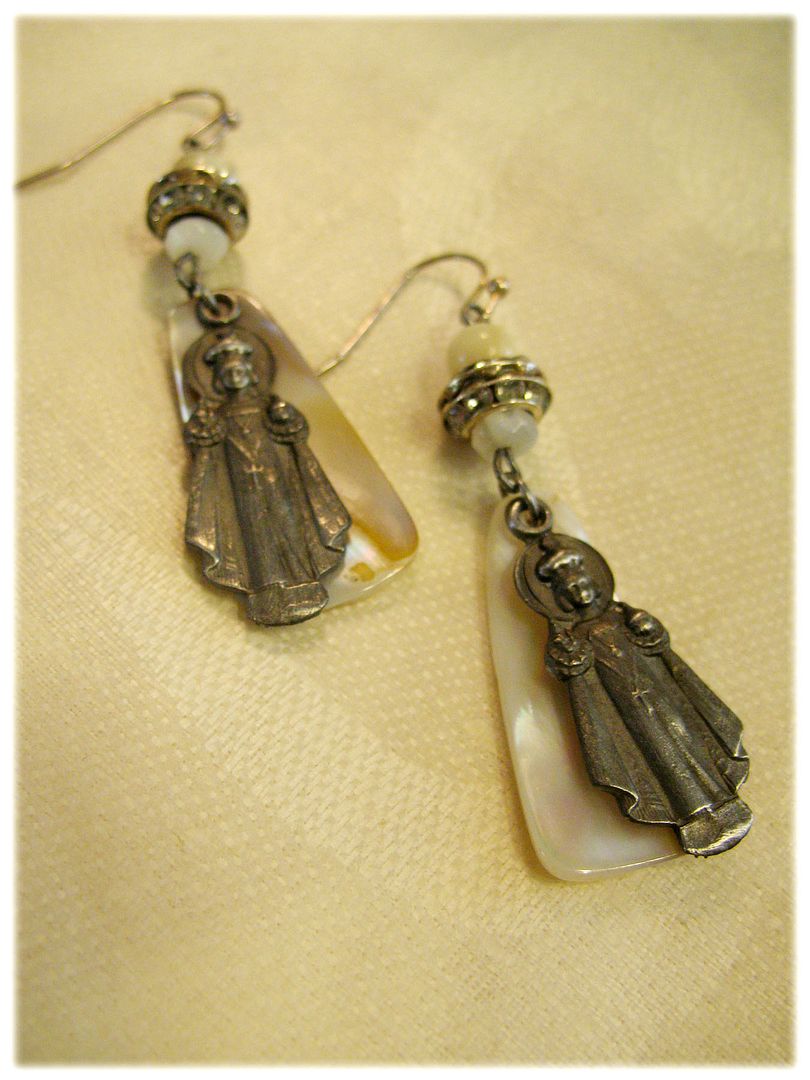 Next, I moved on to these earrings, which were inspired by some buttons I bought from a friend. I splurged on all sorts of vintage shell buttons, and these long, triangular shaped ones immediately got the wheels turning for earrings using our little Infant of Prague drops. They're paired with vintage mother of pearl beads, aged double rhinestone rondelles, and little faceted mother of pearl beads.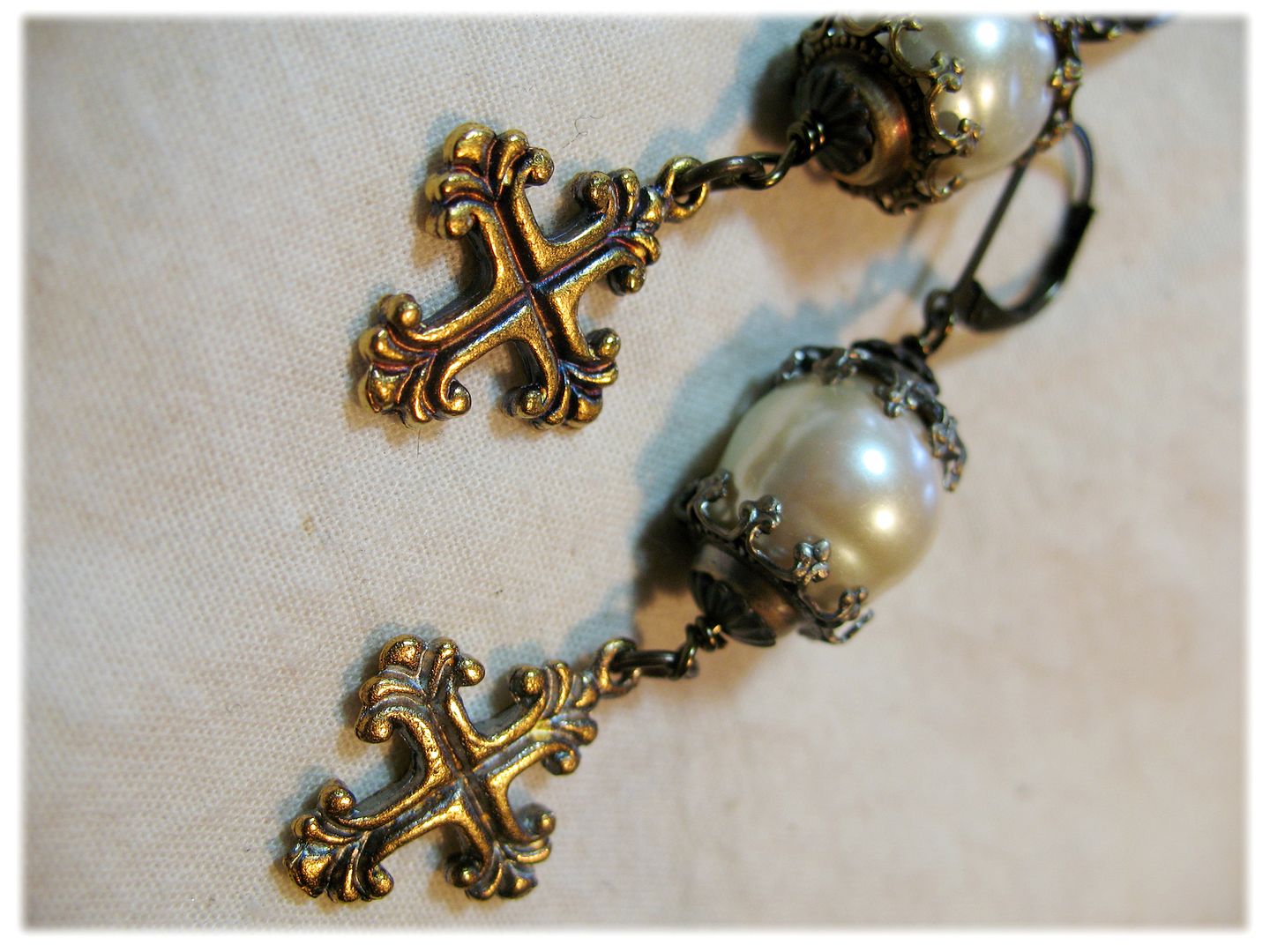 These vintage gold plated crosses that came from back east were the inspiration for these earrings, making me want to pair them with something rich. I chose some old ornate Miriam Haskell bead caps, and then sandwiched those around some of the biggest Haskell baroques I had in my stash, and I love the look. A simple wire wrap and two connections, and you are done.
I still have many more on my desk right now, including two versions of an earring based on my reliquary necklaces. Stay tuned!