I am absolutely alarmed at how close the big day is, and how much I have left to do. And of course, there is the little list of things that will remain undone and perhaps set aside for the next season. I haven't helped matters by slipping on the stairs (we have no handrail), flying into the air bottoms up, and landing on my right elbow, right hip, and the middle part of my back. Oy! We're talking some deep hurt. Everything moves alright, but I have some muscle spasms that are kicking my ass and certainly slowing me down.
Here's one little project I didn't get to, although Alain finished the scan and photoshop work for me and it will be ready to go next season: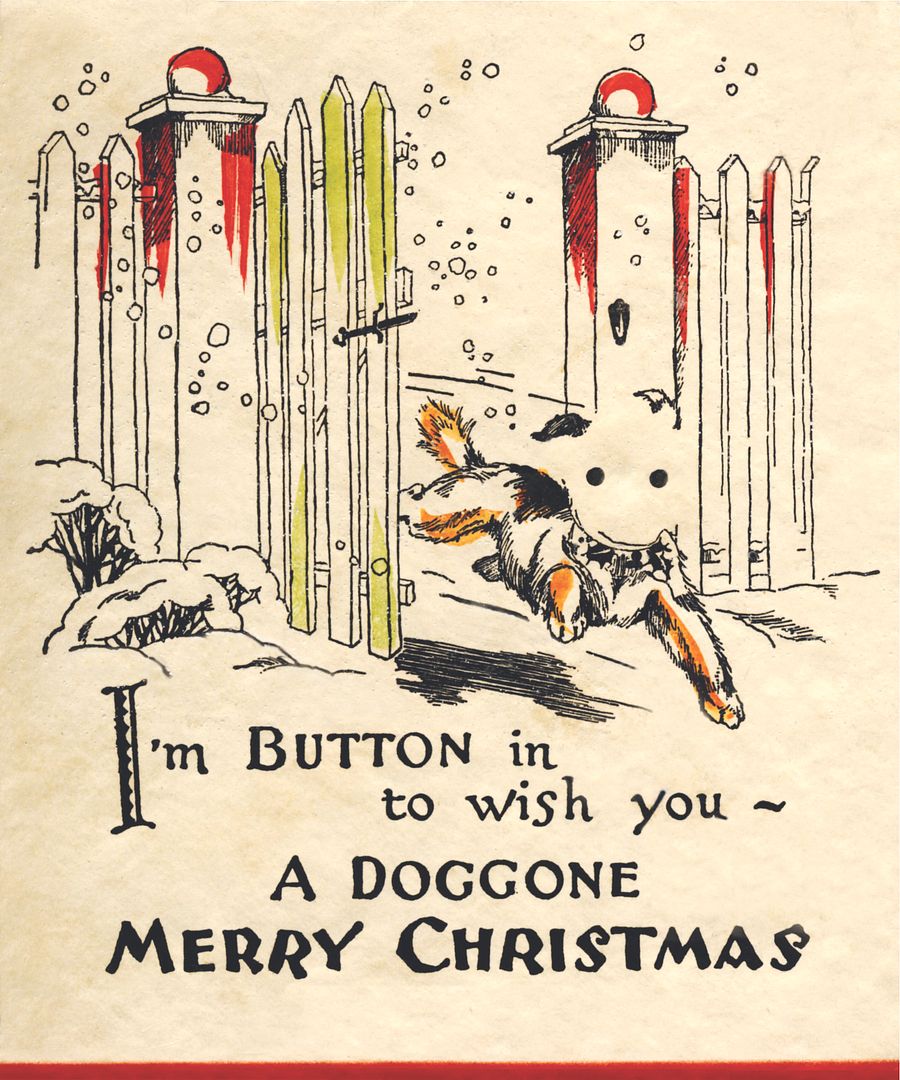 Isn't this the sweetest little card? An old two hole bone button was originally glued onto the dog's face, with his little coal black eyes peering out. We'll kit them up for next year with the buttons and some snowy white glitter and ribbon to make them pretty. They'll be a great card, tag, or ornament for those so button-inclined....