I finally found the time and the right space of mind to work on new kit designs. It take a certain sort of mindset to create with the intent of someone else making the piece, and then there is the interminable work of re-assembling the piece, shot by shot, photographing the process, gathering up all the components and packaging them, and then creating the instructions and package inserts for each kit.
Somehow I found that sweet spot and went there long enough to get my groove back for making kits. Pictured below, are the brand new 'Metalicious' earrings, composed with almost all vintage components...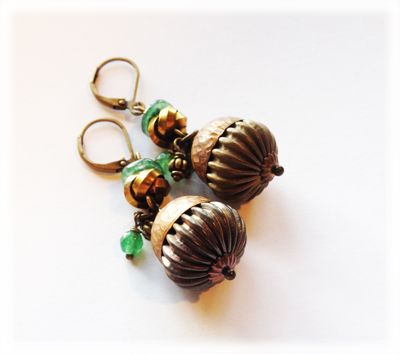 The corrugated beads, hammered caps, and solid brass love knots are all vintage pieces from our collection. We've paired them with hand faceted gemstones and gemstone discs. All hardware is antique brass plated, or has already bee aged for your convenience.
Next, we chose a perennial favorite, our 'Inspiritu' earrings, which also include some vintage components...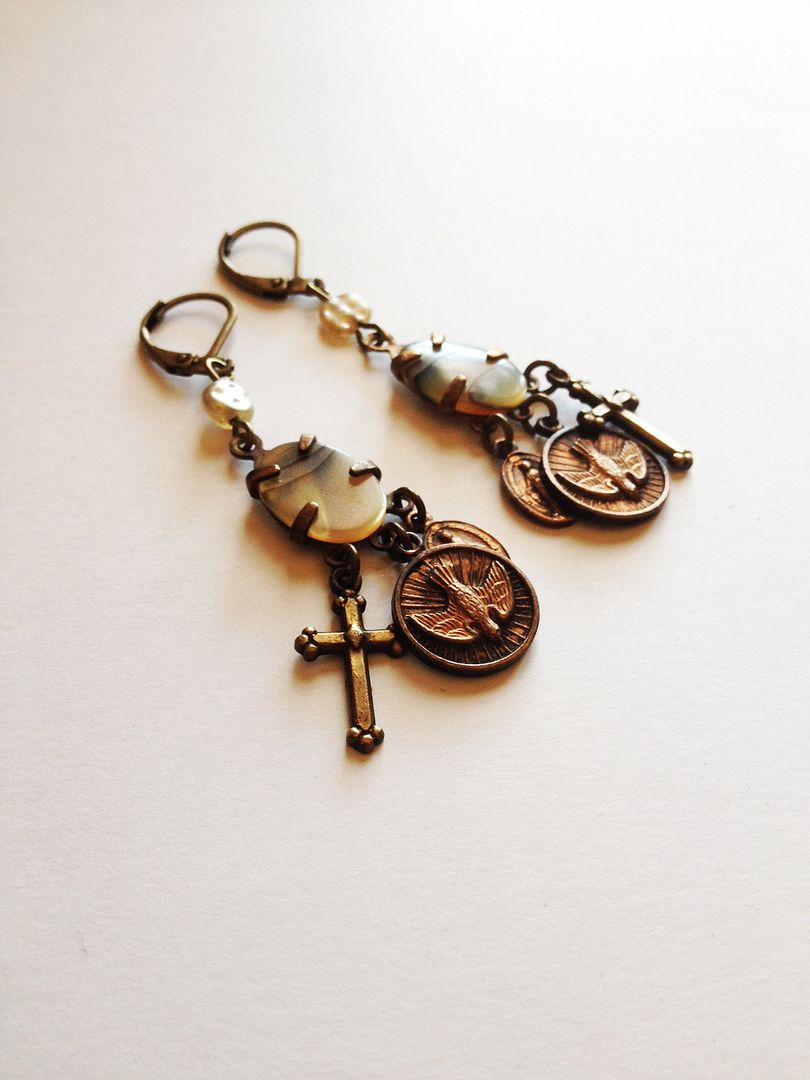 The settings, cabochons, tiny crosses and the baroque pearls are all vintage, and the pearls are Haskell to boot! A sweet little immaculate medal and holy spirit medal complete the trio of charms that dangle from the setting.
Another surprise...we are now carrying our kits on the website, and we've started with these two. You'll find them here...happy crafting!