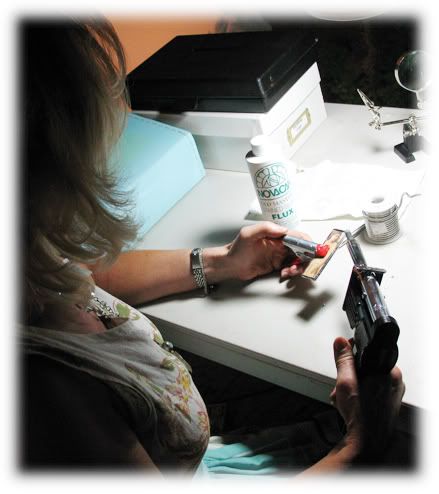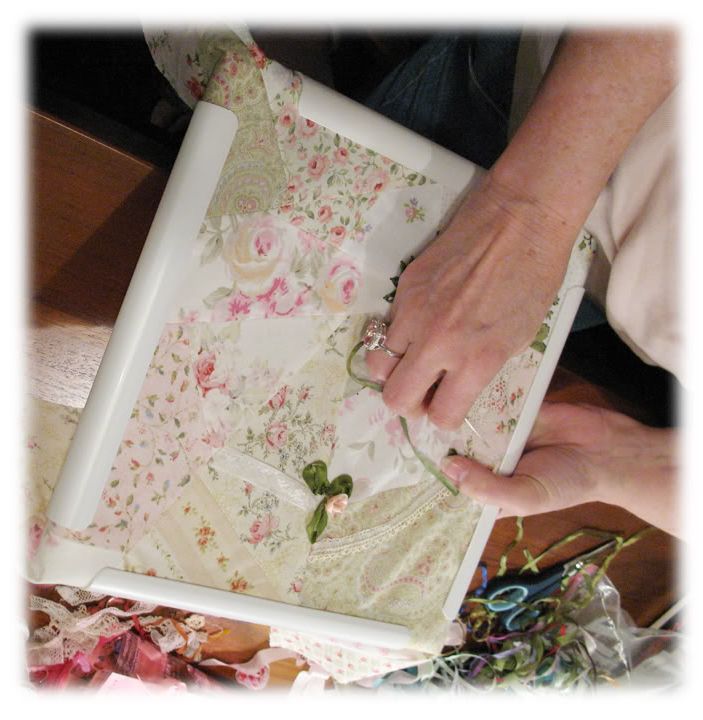 Another Thursday night has come and gone, this one with all sorts of wild stuff going on. We branched out into the courtyard side of the property, where Dede had set up a soldering station. Several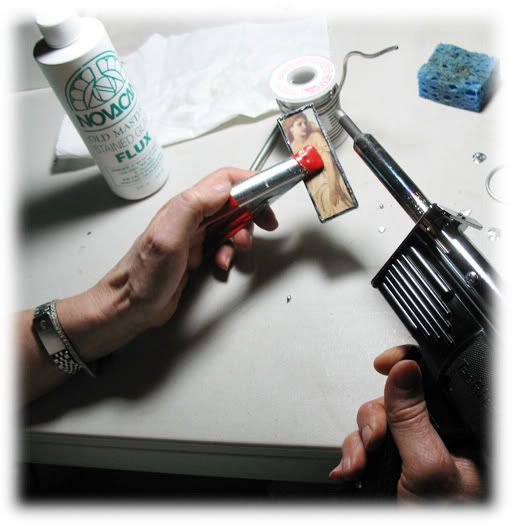 people tried their hand at soldered pendants, with old text, exphemera, vintage images and antique ribbon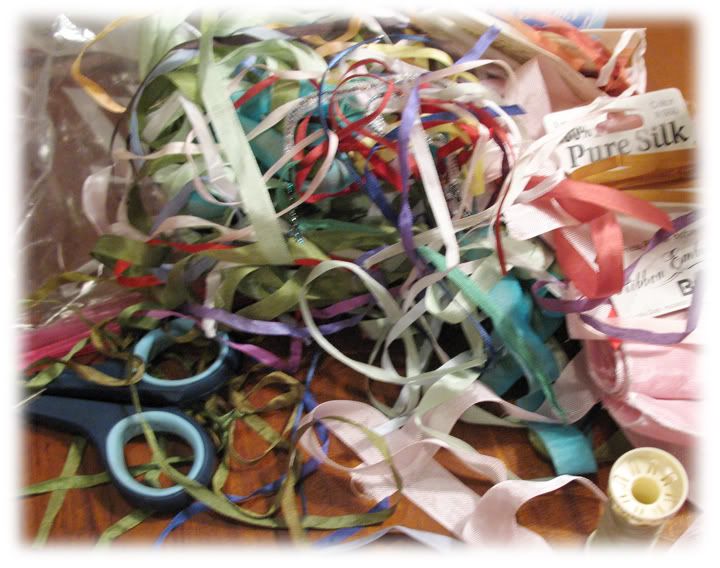 remnants trapped between glass and copper foil. Here's Wendy working.
This was our live entertainment on the patio (just kidding, but it was free and we enjoyed it!)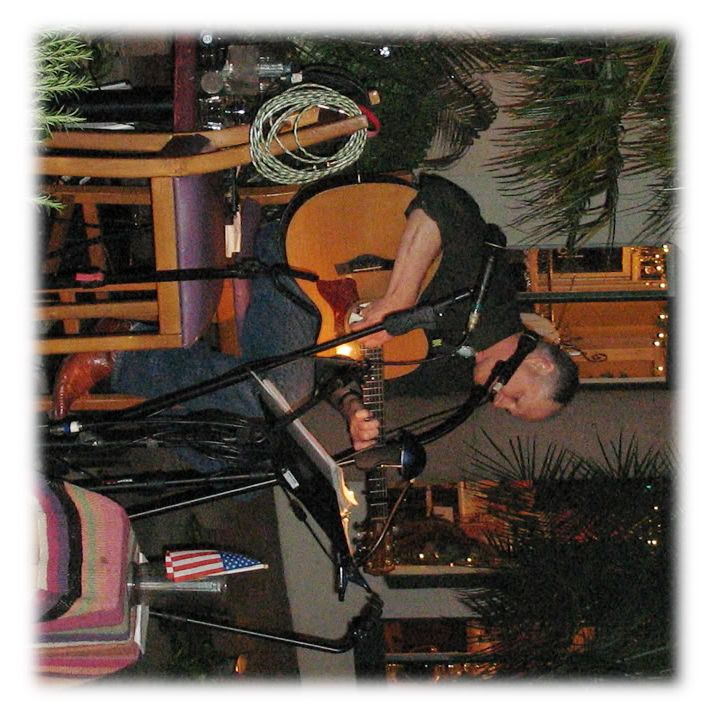 We also had a lovely vintage style embellished lamp shade being finished right before our eyes, ribbon work flowers proliferating on a quilt block for a pillow (with paisley, my favorite!), Dianne McKillip was creating the most adorable cards and we got to see how she used stamps and embossing powder to create layers of texture in her work, along with distressed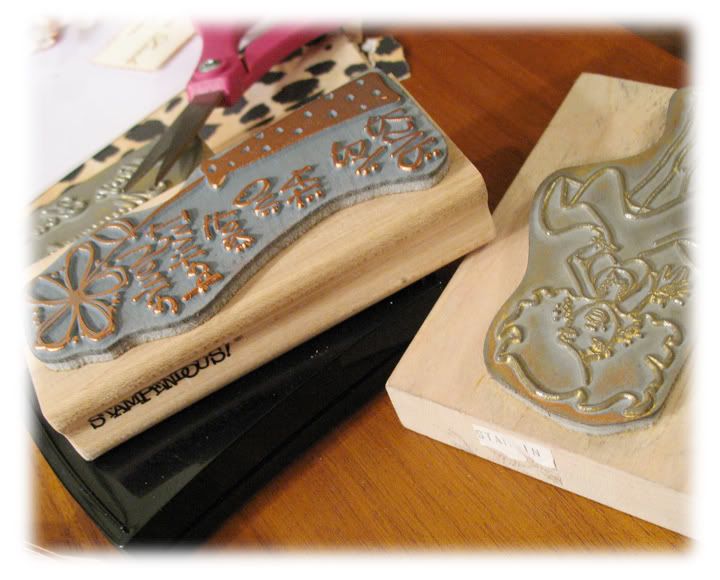 papers and dry brushing techniques.