I didn't get too fancy this year, but just brought a few of my favorite things, one of which is this lovely garland I purchased a few years ago from John Reed at Le Potager. It has beautiful luminous berries in it, and combinations of foliage that really push it over the top. I stopped in to see him the other day, and although he wasn't in, I spied some beautiful swags designed in the same way, with lots of different things that were gorgeous. His store, as always, is a feast for the eyes and senses, and I always look forward to putting out the things I have bought from him over the years.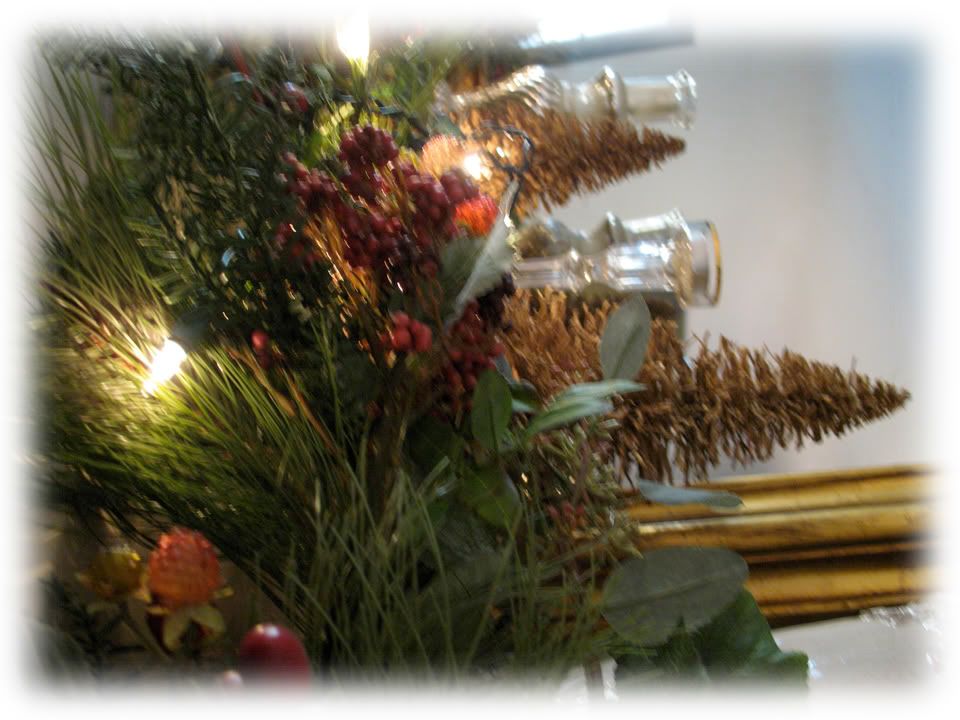 Another favorite thing, a little book printed in Germany in the late 1800s, with the poem we now know as "The Night Before Christmas," and wonderful pen and ink illustrations. I always tuck it back into the little old hankie box it was in when I purchased it, and pack it away with care each year.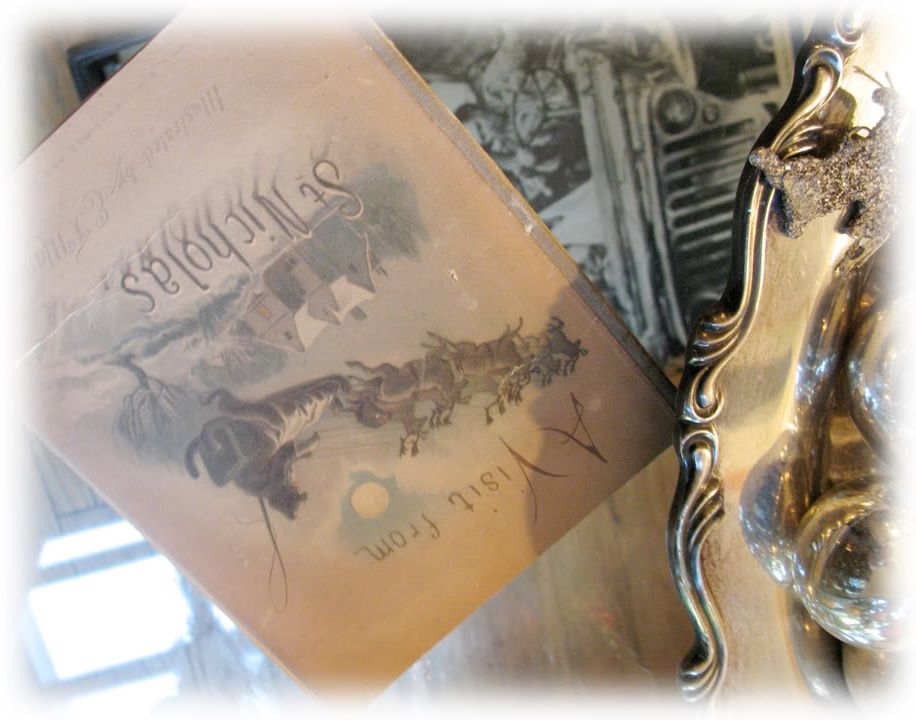 Saved the best for last...my collection of mercury glass on a huge silver tray is one thing I cannot start the season without. There's a big kugel, little birds, pine cones, lots of different shapes, and some wrapped up in the old silver
bouillon
wire from Germany. I didn't have time to do any poking at the flea markets this year for ornaments, but perhaps next year I can add a few more to the tray...