I couldn't resist putting this picture of Ringle up for Christmas. He visited with mom Ada and Aunt Maria a few days before Christmas and posed for us in his Santa suit in front of a red and green vignette on my desk. Is this guy too cute, or what?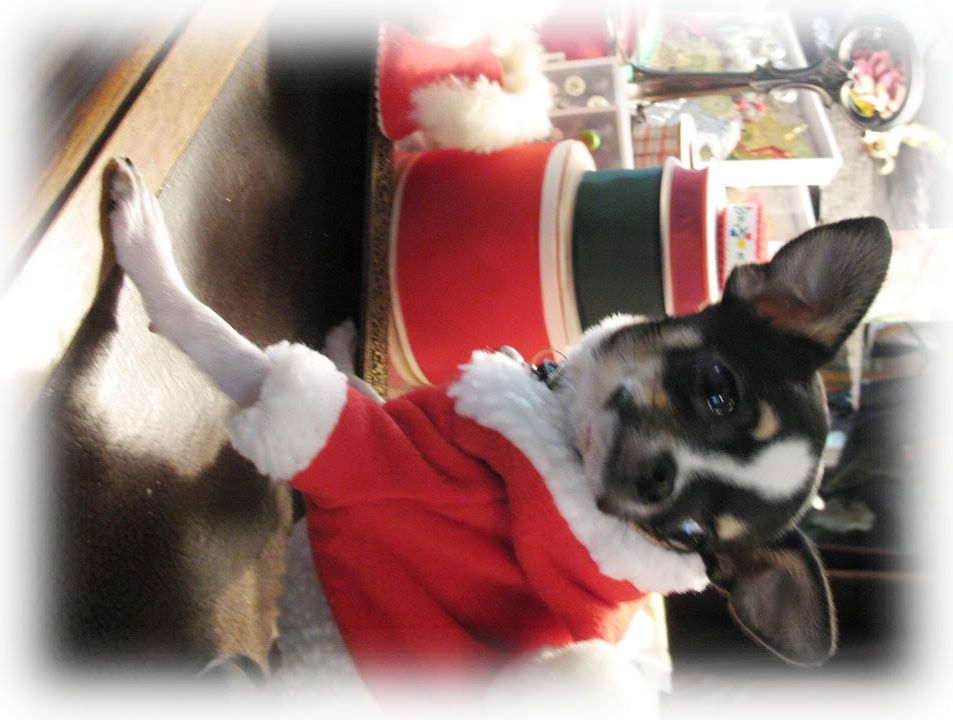 Here's Dede, who was visiting the same day, holding our little Christmas elf...
Here's wishing you, one and all, a very merry holiday! My heart and thanks go out to each any every one of you who has made Lily such a happy place to be this year. Looking forward to seeing each of you in the new year....