Although I have not had much time for anything else but work over the past few weeks (and dentistry), there have been those moments of truth and beauty that have lightened my heart and taken my mind off my molars. These are the beautiful flowers my daughter brought me for Mother's Day, and they are still gracing the shop with their delicate colors and scent...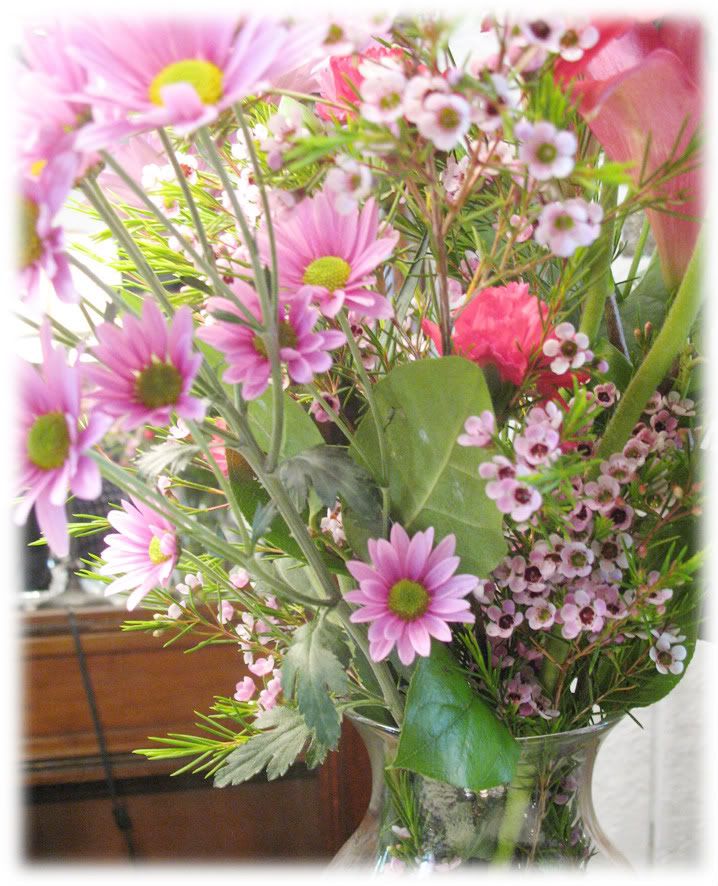 I was also happy to have my new glitter colors arrive for spring, with some of my favorites shown here: the printemps green, seashell pink, pale blue, and yellow gold...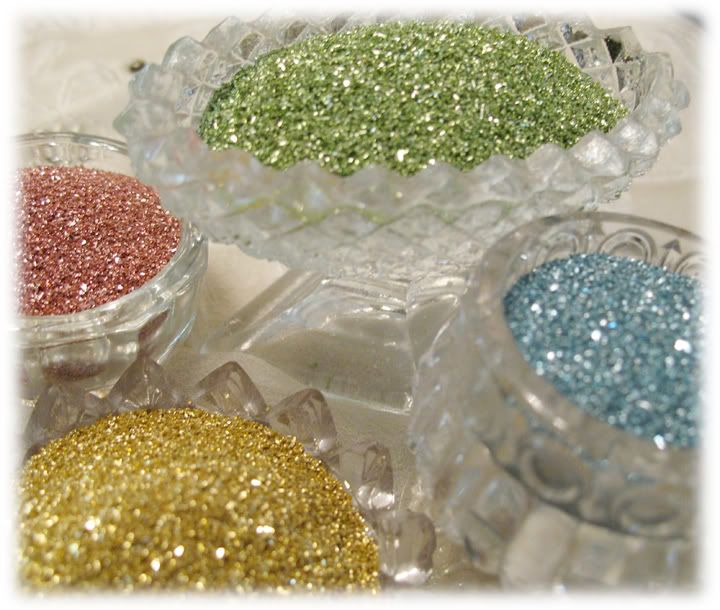 And, miracle of miracles, more Haskell pearls were sent to me from back east, very much like some of the first ones I purchased from this vendor...absolutely stunning colors, shapes and condition....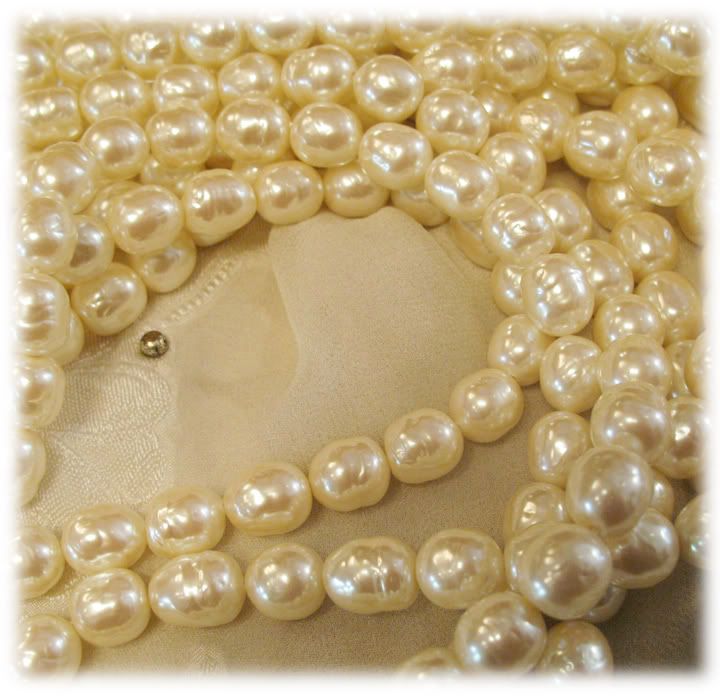 Arlene Baker also shared with me some of her antique beaded flowers that are in her personal collection. She will bringing some of these beauties with her when she teaches her class. My favorite in this bouquet was the little closed blossom in green and gold....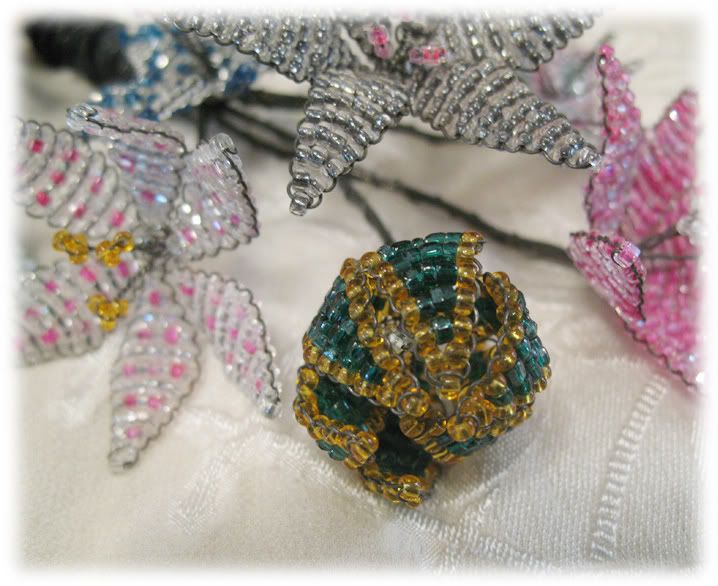 This one, of course, has some of my favorite colors in it: the pink paired with the pale chartreuse green...an easy pick for me!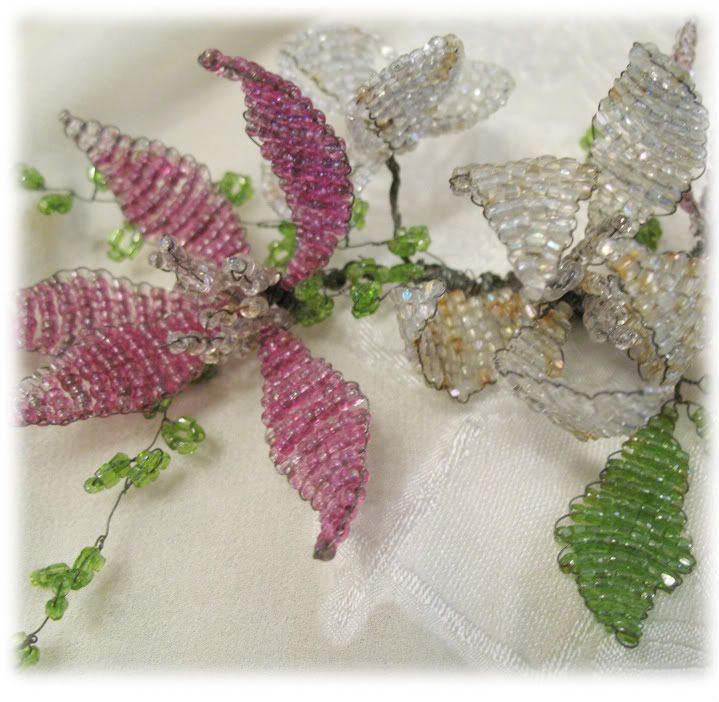 I also managed to squeeze in a trip to an estate sale to which I was invited. It only happened because Nathalie was sick one day and we swapped shifts a the store, giving me an unexpected Wednesday off. Along with hats and some darling vintage dresses, I found tiny treasures like these old rose montees....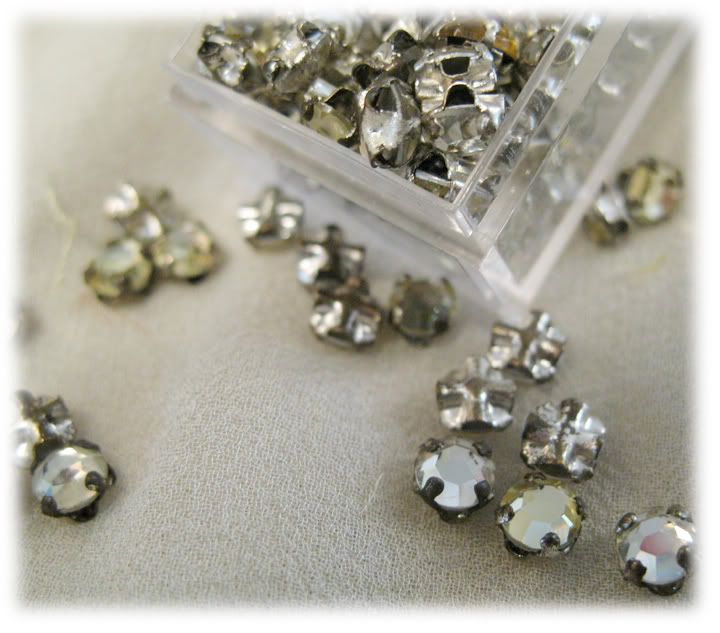 ...as well as these antique mercury lined bugle beads. I tucked some into Arlene's hand before she left the other day to add to her collection of old beads. I love the way the mercury has started to darken at each end of the bead, while the inside is still silvery white...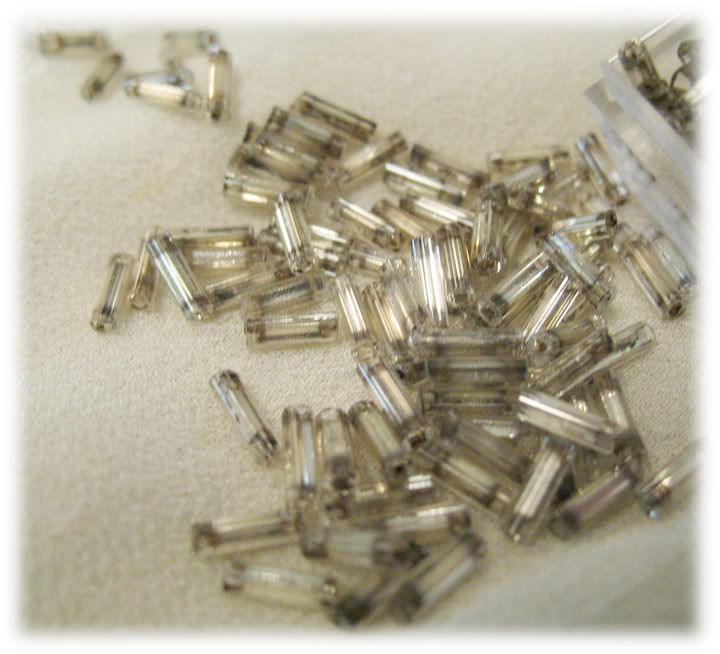 During a few quiet moments, I stitched some buttons onto the new cards we have in the store. I actually unearthed some more of the old glass buttons with the birds on them, and carded up a few of those. I came across the photo I used on these cards quite by accident, but I love it because the little girl is in exactly the same pose as "Lily" on my business cards, with her arms crossed the same way and holding a flower. I like to imagine it is Lily when she was little, hence the name, "Little Lily Buttons."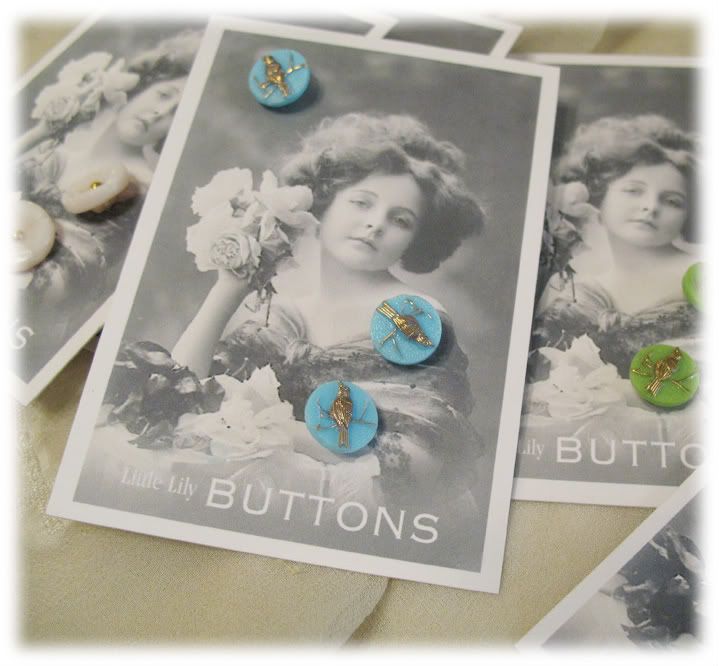 I hope to have some more treasures to share with you soon. I am knee deep in the back room, clearing out the storage, and trying to empty the garage. I keep running across things I haven't seen in years, which is an amazing circumstance. In spite of that, I plan to go to a flea market tomorrow and poke around. Old habits, as they say, die hard, and a die hard I am...!