Today is hubby's birthday, and although he was still vacillating last night between, "It's not worth celebrating," and "Are you doing anything special for me?", I decided to walk up to the grocery store and get the makings for a little birthday brunch...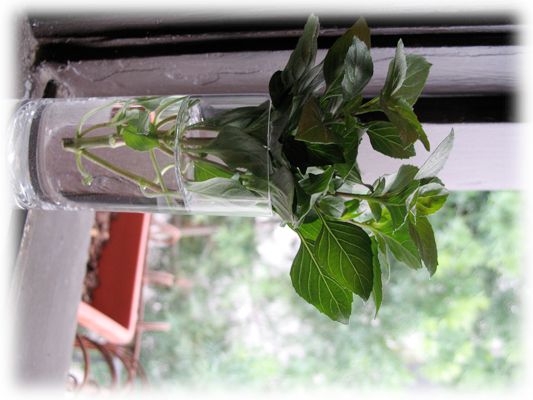 Here's a sprig from some of the fresh herbs I used from our little herb garden for the gremolata. I landed on some fresh Italian sausage, pan fried, fresh ricotta cheese, some awesome tomatoes on the vine, and a fresh croissant, something he loves dearly.
The gremolata was a chiffonade of fresh basil, greek oregano, chives (no garlic) and lime zest swirled with some extra virgin olive oil and fresh cracked pepper and drizzled over the cheese and sliced tomatoes. I have to say, this went down pretty easy, and was a nice switch from eggs anything...