You can imagine how thrilled I was to get a call about this wonderful treasure trove...all old stock hand carved mother of pearl from the 1930s, with exquisite detailing
and patterns. It's always at the top of my list when I go out hunting, and to have this much of it show up at one time was just phenomenal...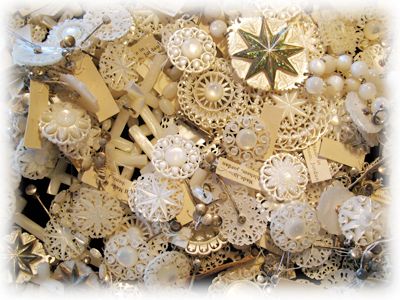 The lot~ which came to me in two different batches ~ included earrings and brooches, strands, bracelets, necklace sets and two sizes of hand carved crosses with their original bails. I hope to have time to steal a few of these away and create with them myself...