I keep stealing a few
minutes here and there to pull a few more things from the garage or the back room at the store, working a few treasured items into my room downstairs. These are two of the several chalkware trinket boxes I have collected over the years. There's basically just a few designs that were produced, but you find them painted and decorated in many ways...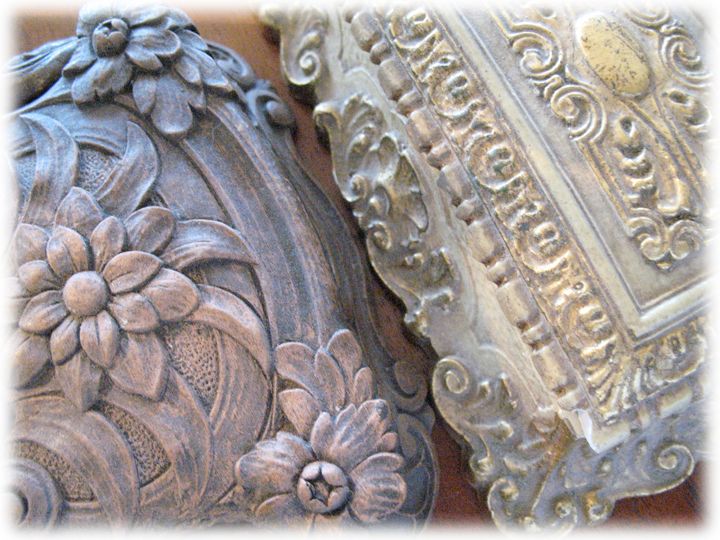 I found this cigar box at a yard sale a block south of us a couple of weeks ago. I loved the artists palette and brushes, and tucked it up on the shelf as some inspiration. It is sitting on top of a little wooden bank box my grandfather made, with some antique photo album covers leaning up against it...
Canning jars have to be some of the most beautifully functional items around. You can see what you have, and be inspired by it all the time. I cleaned out our pantry today and the big drawers on either side of the sink, and hauled all my zinc and porcelain capped jars downstairs to do duty as storage in the studio...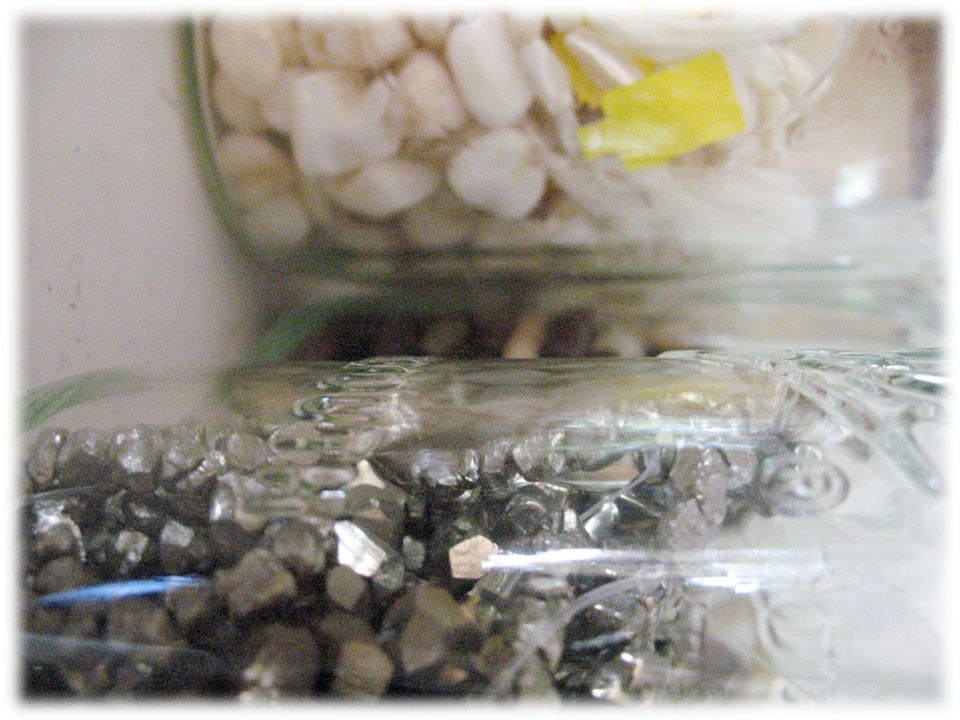 I almost sold many of these, and pulled them out of the basket at the last minute, knowing I couldn't part with them. These are but a few of my favorite millinery flowers, kept in a wicker handled basket by the window. Right now that pretty basket is draped with a towel to keep a certain cat out of it, but I snapped a couple of pictures before they were hidden from her attentions...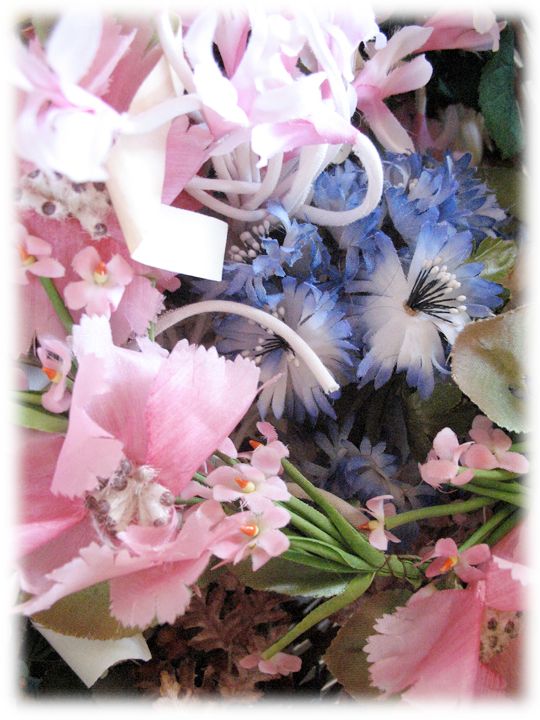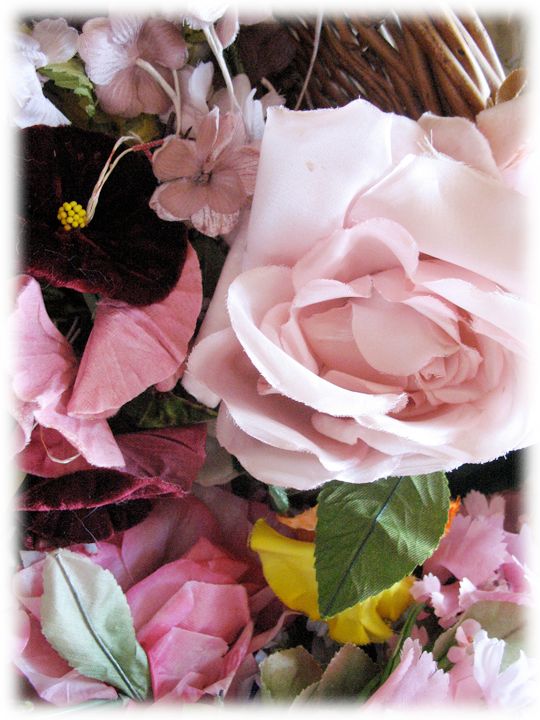 Just a couple of the pieces I treasure...a piece by Kelly Snelling and a lovely corsage aent to me by Maija, tucked up beside an antique doll trunk....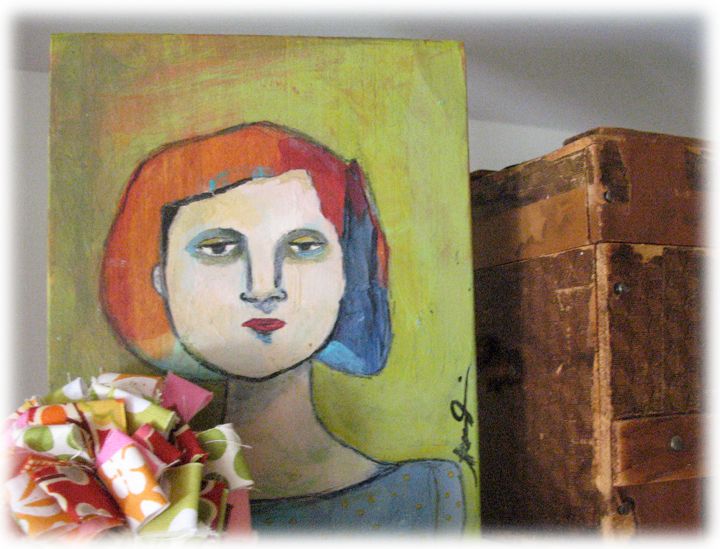 A piece by Poly that migrated south from the dining room when we repainted and settled in here with me in the studio. It suits the neutral aspect of the room, and I love its honesty and intimate nature...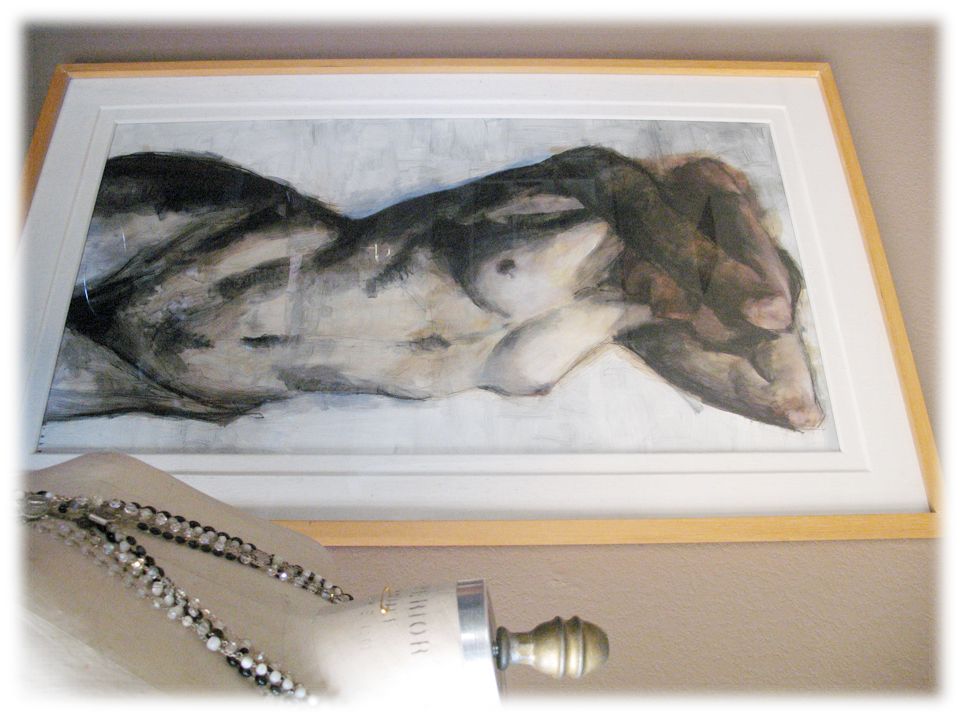 Finally, a little French porcelain shoe I treated myself to, draped with some bangles I have been fooling around with. Nathalie gives them the thumbs up...I shall live with them a little bit more and see what happens....