It has been an interesting process to shake up the store. It reacquainted me with things that are under my eye and hand on a daily basis, but somehow had been lost to me. There is nothing quite like dusting and rearranging to bring you face to face with what lovely things are in your life...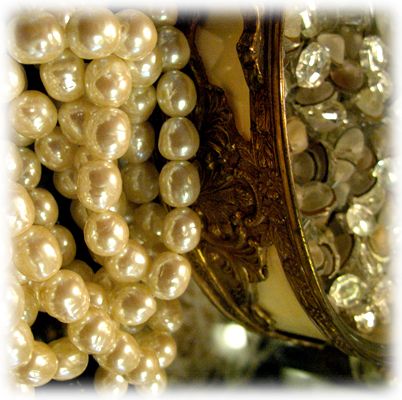 Pearls, always a favorite, and I finally managed to land on some more Haskell old stock, this time hidden away in England. There are fifty strands of two different pearls on their way from across the pond, and I am mightily glad to have them. It is getting increasingly harder to ferret these beauties out, and these sample strands were inspiring, to say the least. Paired with an old dish of German mercury glass buttons makes them even more desirable...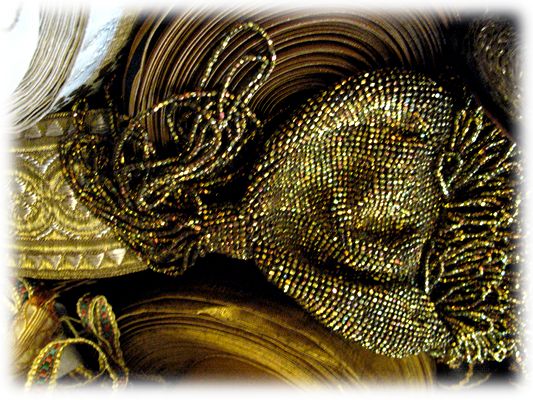 We moved the metal thread ribbons and beaded trims to another home and lavished our attention on this beautiful carnival glass wrist bag that melded so well with the gilded tones of the ribbons and trims...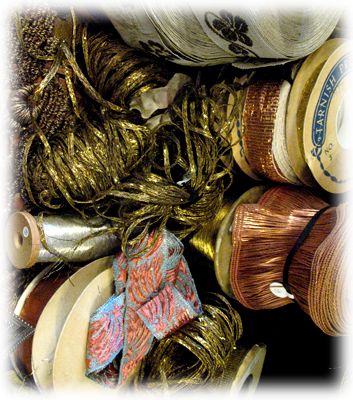 Here, some of the tinsel, thread and ribbons, which will soon be joined by a major acquisition of metal thread...stay tuned. Think gilt, coppery bobbins, even rose, and lavender....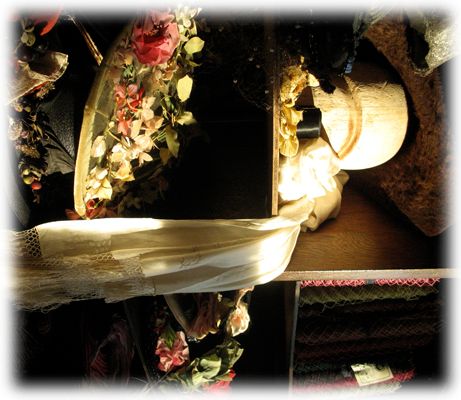 I shot this in the afternoon, when the light was softest through the front window of the store. Very definitely swoonish and romantic. A Victorian silk scarf is tucked in next to a hand carved cloche block and some fine examples of millinery skill...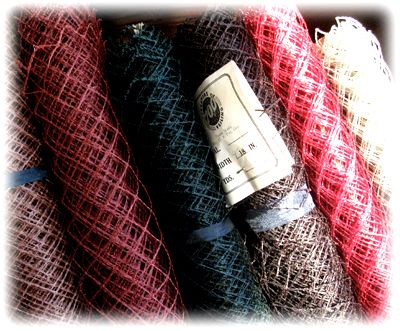 Some old bolts of millinery veiling with the original tags, stacked into the armoire....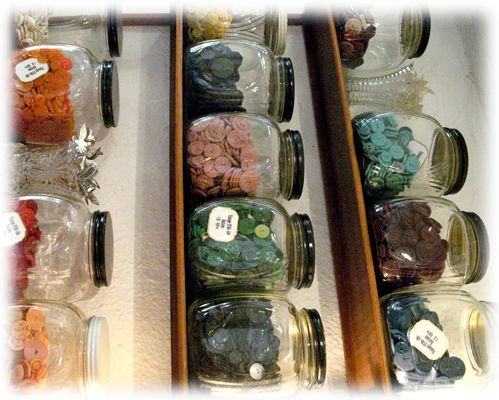 The old Iris coffee jars my mom bequeathed to me filled with 1930s buttons, and stacked on the vintage scrollwork shelf in the alcove....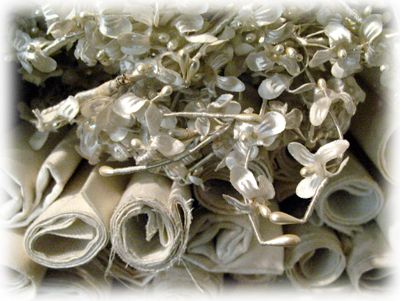 I do love neutrals, and this lovely little stack is composed of old factory samples of Irish linen with the original gilt and handwritten tags, and sweet little bridal tiaras
twisted from satin petals and pearl stamens...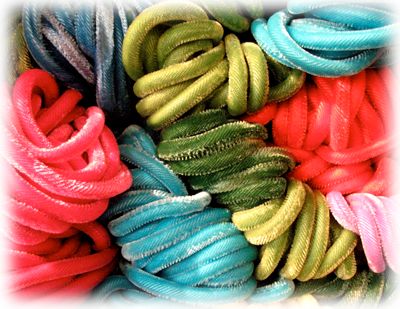 Lest we neglect the brighter hues, here are beautiful hanks of old rayon velvet roping that Bridgette and I tamed and stacked in the cubbies in the alcove....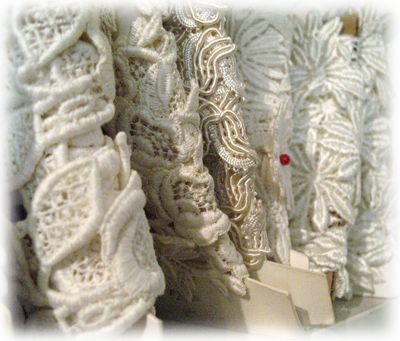 Oops! How did more neutrals sneak in here? A few bolts of my favorite trims and gimps in shades of ivory and cream....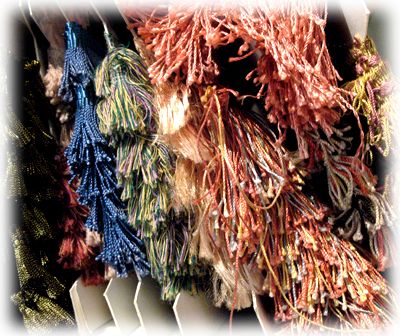 And these shaggy beauties! How I love them! More than a few of them acquired from a French woman who also sold me the bed doll with blue silk hair....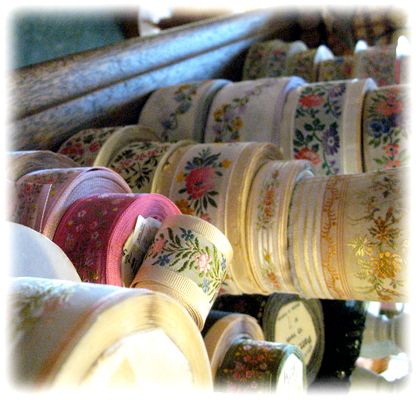 And I haven't tired of looking at all the jacquards we unearthed when we sorted out the ribbon wall....which you see below in it's newly organized glory....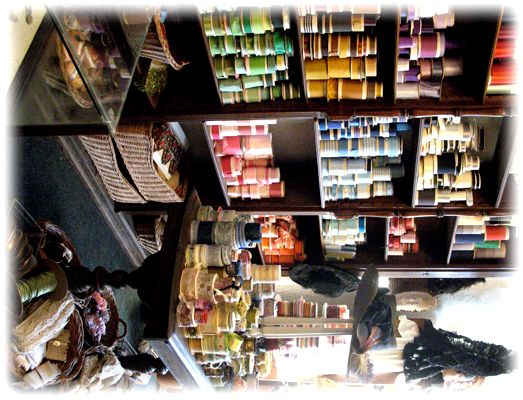 I love the library table in front with the old wicker baskets tipped up on the trestle legs of the table. There are old wire gym baskets full of narrow satins tucked in on either side that are refugees from the alcove, and they seem comfortable here now. Many, many thanks to my daughter, Ada, and Bridgette for helping me sort out the store over the holidays!