Who wouldn't want to latch their eyes on to such fabulousness as this? Check out this diminutive chapeau perched on the head of none other than
Miriam Dema
, who visited me on Saturday...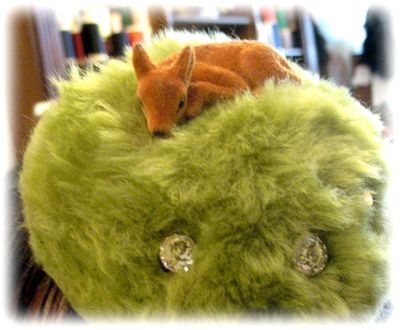 This confection of a little hat was atop her head, soft furry felt in my favorite green, embellished with two bits of bling, and topped with a tiny felted fawn...I melted!
I couldn't pull out my camera fast enough!
Miriam's smile and enthusiasm for all this Lily enamored me of her as well! She is a talented artist in many disciplines and you can see and hear more about the magic she works
here
....
Also very exciting was the arrival of one of the boxes of castings I have been so eagerly awaiting. Thank you Charlie!! Shown below is one of the piece that artist Cindy Gonzales so generously loaned us so we could recreate it in pewter for our Antiquities line... I think I'm in love!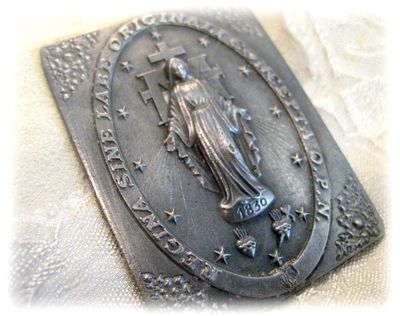 Also loving this beautiful Joan of Arc casting from an old French piece. We should all be so brave! Can't wait to start using this piece...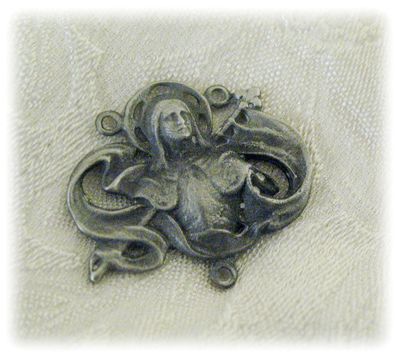 And lest we be too serious, the forget me nots have bloomed again! Their cheerful colors and hues are here for spring once more, including some of those wonderful red, white and blue ones, that pair so beautifully with the vintage

ombre

French ribbon in the same colors....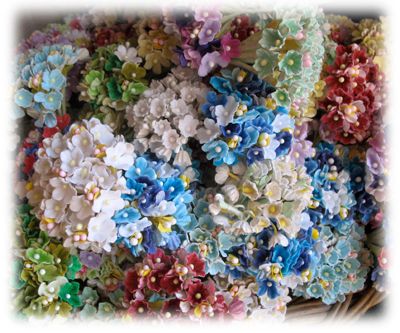 Happy Valentines Day!