The truth of it is, that I have been neglecting my little blog! It has been two weeks since I posted, and I am going to rectify that right now. Then we can get on to the beauty parts...

We've set a date for the Trunk Show, which will be held Friday, May 20, 2011. We'll have as a special guest Diane Cook, who joins us that weekend to teach two workshops on Brookdale as well. We've been boxing up the bling, and I have actually run out of boxes for all this wonderful stuff. There are some very cool collections in different colors, many one of a kind elements, and tons of rhinestone chain to work with, of which one can never have enough...


Our Riveted Ex Voto Cuff class was absolutely the most fun, and everyone left with a beautiful bracelet crafted by themselves, and a wealth of riveting knowledge under their belts. We've scheduled another seating in May for the 29th, so check in with Dede if you've been waiting for another date to open up....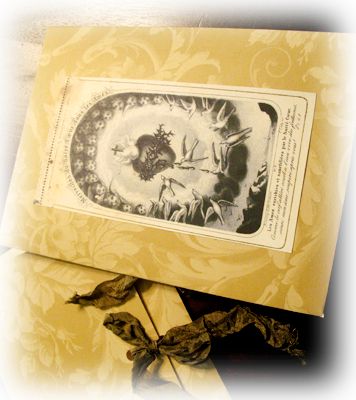 I've been sequestered downstairs in my studio working on more necklaces for an upcoming show, and having such fun with these....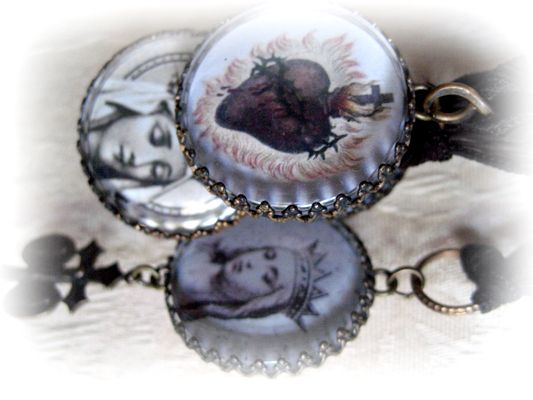 I landed on some cut steel pieces that are waiting to be turned into something wonderful, and I can almost guarantee that it is going to involve riveting. I'm getting so predictable, aren't I? That's another reliquary ring at right that was just finished up...
I love these beads, and don't have a clue as yet how I will use them, but they deserved to be given their moment in the limelight. They are like tiny pomegranate seeds with an intense ruby color. I couldn't resist pairing them up with this hard glass enamel bar with the little crimson roses...