It's hard to squeeze everything in at times, and this week was no different. We had the blessing of having friends in from out of town, open studio, and the regular work week to contend with. In between, I managed to do some creating, and it almost seemed as though in having to put off studio time for so long, there was pent up energy and creativity waiting to be released.
As always, my direction is dictated in part by the materials I have to work with, and I had been hanging onto and noodling a couple of designs using some pieces I'd had on hand for a few weeks. Things finally came to fruition with good results.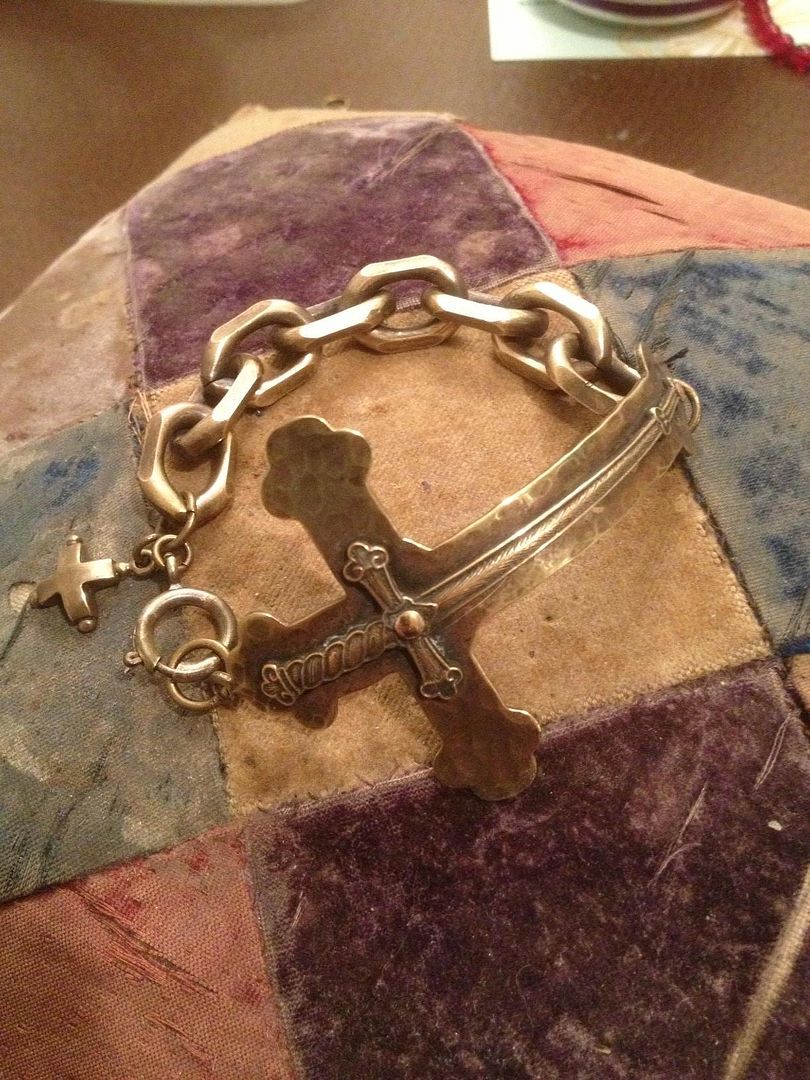 I make a lot of my hammered and stamped cross bracelets with the latin phrases, so it was nice to put a little different spin on that piece using these amazing little die struck swords I found. The bracelets with the chunky chaining appeal to my male customers, and this seemed the perfect pairing for those guys. The oversized spring ring becomes almost a graphic element, the bevels in the chain are beautiful, and the addition of the simple bronze cross finished the piece up nicely.
Next up, I had a little bronze nun's cross with sweet engraving of a sacred heart, initials and date on it that I had been noodling. I wanted something more petite, with more contrast and a combination of different elements brought together. Garnet is one of my favorite stones, and represents passion and devotion in all aspects of one's life, so it was the cornerstone of the piece. Mother of pearl for purity, and smoky quartz for serenity and calmness. Pyrite, just because I love it, and it is the perfect cool neutral to contrast the warmth of the bronze.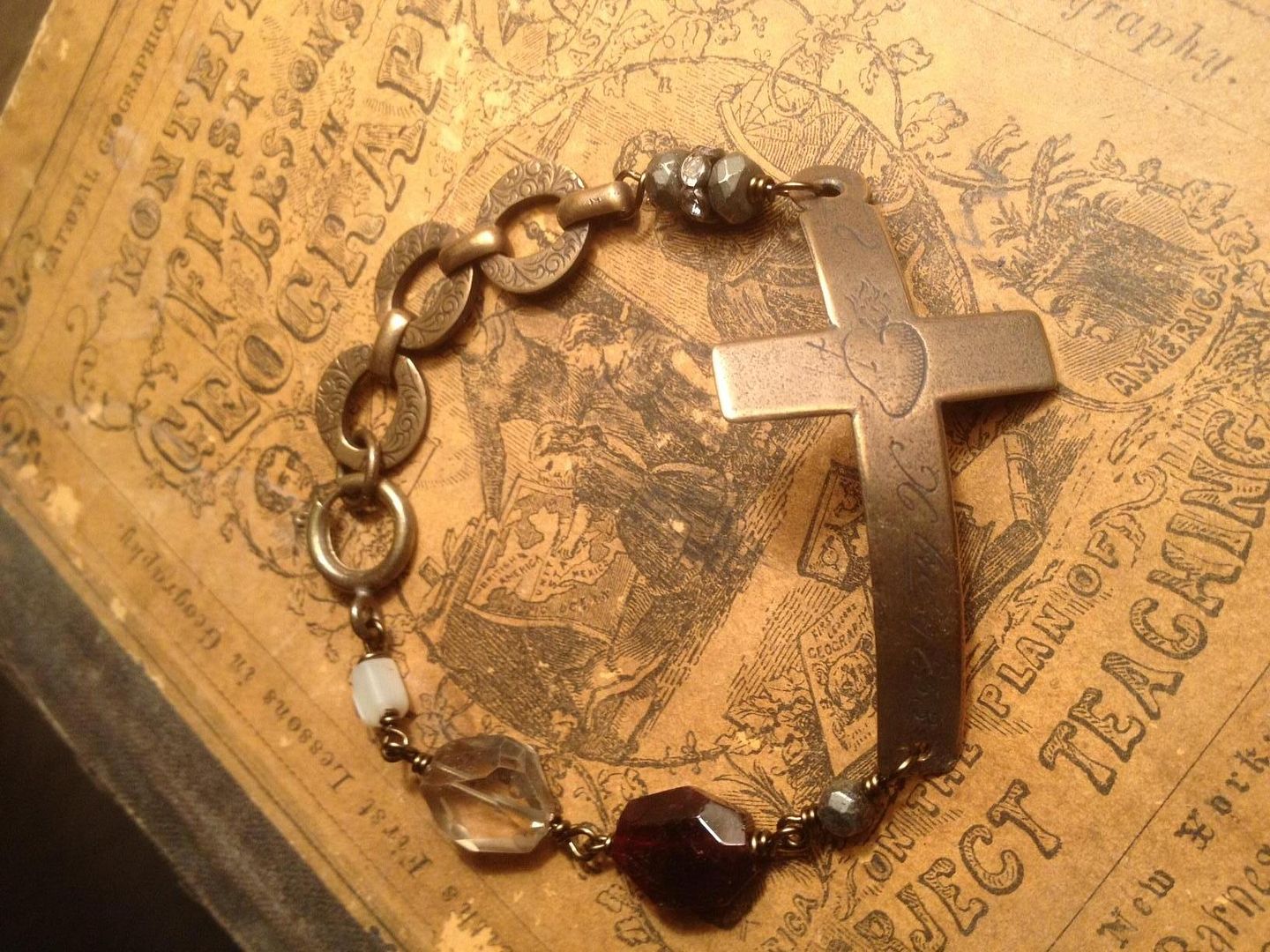 The engraved links of vintage chain balanced the composition and provided some substance and interest to the bracelet portion of the piece. I came away very happy with this piece and especially liked that it was a contrast in size with my other cross bracelets, being much more petite.
What's on your table this week?